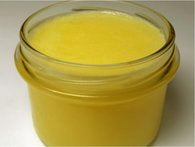 We are pleased to announce new additions to our product family.
We now offer:
Korerima
Mekelesha
Brown Lentils
Yellow Split Peas
So, what can you do with these?
Well, many home chefs have asked for Korerima so they can make Ethiopian butter, Niter Kibbeh. We are happy to have obliged.
Here is a recipe:
Tip: Make as much as you like. It freezes well.
Once you have a batch of butter, you can use it to make many interesting dishes. 
I recommend using it to make Doro Wet. Here is an easy to follow recipe that uses both the Ethiopian butter you recently made as well as Mekelesha.
(Side note - For those wondering, Ethiopia uses a different alphabet, so you will often find multiple ways to spell the same word. Here it is spelled differently)
And here is a 3rd recipe to try.'
Marcus Samuelson uses Ethiopian butter (niter kibbeh) in this fried beef stew dish, kinda like a stir fry, but different.
Here is his recipe:
Enjoy!!